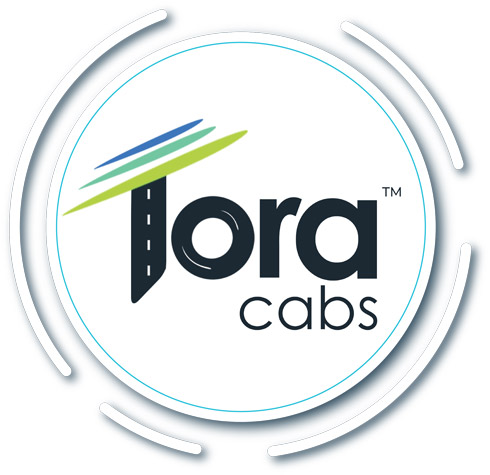 Franchisees Invited
Tora Cabs
Tora Cabs is a Korean joint venture headquartered in New Delhi, India. We're a tech company and the core purpose of our business model is to develop a platform that is fair and transparent for both riders and drivers. Tora Cabs Technology Services Pvt. Ltd started in the year 2017, we are here with the objective to bring in a balance between rider satisfaction and driver happiness.
Tora is a SaaS based marketplace built for drivers & riders, to transform transportation with technology that works good for everyone.
Market Opportunity & Growth Drivers
The ride-hailing in India of in demand and the untapped market size is seen to be USD14.2 billion with an expected CAGR of 16.6% till 2024
22% market penetration rate and 0.3 billion users in India, ride-hailing is expected to see a sharp rise in market size in 2021
Increase in work force leading to more demand for transportation
Rise of population across locations
Under developed public transportation system
Establishment of SEZ and rapid Urbanisation
Rise in smartphone penetration in India
Improved availability of high-speed internet connectivity
Increasing investments in the online taxi market by the foreign institutional investors (FII)
Swelling disposable income
Why Partner?
Tora functions on a robust six-sigma model in place and a guaranteed investment plan (GIP). Driven with a vision that caters to the growth and business interest of all the people involved.
 A Perfect balancing act for both drivers and riders, a sure shot Win for our Channel Partners
Drivers
Commission-free platform
Driver pays a daily subscription or a low per ride cost
Payments made directly to driver
Insurance from PayTM
Banking with Federal Bank
Potential to earn credit history & be eligible for loans
Riders
Tora is a surge-free platform which reduces the cost per trip
Completely transparent pricing with minimal variation between estimate and final fare
Provides a safety alert system which can be integrated with / provided to local police
 2,00,000 ride acquisitions, 18,000 on boarded and a revenue of INR 2.1 Cr already generated we are here to grow!.
Franchise Models
| | | | | |
| --- | --- | --- | --- | --- |
| | Cat A | Cat B | Cat C | Cat D |
| Area Required (SFT) | 4500 | 3000 | 2500 | 2200 |
| Total Project Cost (INR) | 2.2 Cr Onwards | 1.3 Cr Onwards | 1.2 Cr Onwards | 1.05 Cr Onwards |
| Brand Development Fees (INR) | 60 Lakhs* | 50 Lakhs* | 50 Lakhs* | 40 Lakhs* |
| Royalty (%) | 25 | 20 | 20 | 20 |
| ROI (3 Years Average) | 85%+ | 78%+ | 76%+ | 88%+ |
| Payback Period | 2 Years 3 Months | 2 Years 2 Months | 2 Years 2 Months | 1 Year 11 Months |
| Agreement Term | 5 Years | 5 Years | 5 Years | 5 Years |
Franchise Partner Requirements – A Snapshot
An agreement with a minimum lock in period of 6 months to 1 year max
Channel partner must have an LLP registered in the city of operations
Land/office essential with lease agreement as per requirement
Undertake the expenses of office, operations, MOM staff salaries and of driver on-boarding/retention
Physical verification of vehicles and on-boarding of drivers, in line with the laws, to be adhered
Independent coordination and problem handling/solving with the local police authority of the area required
Conduct on-ground marketing activities for the brand awareness in the area on a regular basis or when guided by us; under the expense of Tora
Regularly must monitor the activities of all driver partners and resolve issues if any; to ensure high retention rates of driver partners
Ensure that all driver partners have a UPI from PAYTM and TEZ at the time of joining
Coordination of driver queries on day-to-day basis with our in-house support team
The channel partner must have sufficient staff in order to run their operations smoothly
Channel partner should get connected to the central support team within the TAT on driver queries
Support To Franchise
Marketing collaterals will be supplied by Tora in order to achieve on ground awareness.
The channel partners will be provided authentication by Tora.  
Each Channel partner will be announced on all digital platforms.
Branding of channel partner promoted in print media and other location-specific avenues.
Technical support and driver partner activities monitoring dashboard.
Service support for driver queries and to handle any escalations
Authorized brand logo usage for all channel partners
Centralised Marketing strategy team
 Dedicated Key Accounts Manager for each Channel partner
Wheel In The Change.
Tora is a technology platform, not a cab aggregator and so we are here to offer you a multi-level supported franchise model that is backed with a premium cutting edge technology. Let re-revolutionize ride-hailing, transform the way it works for you, for the driver partners, for riders, for everyone who has a stake in the journey.