A Fusion Menu of Pizzas & More
Franchise Now.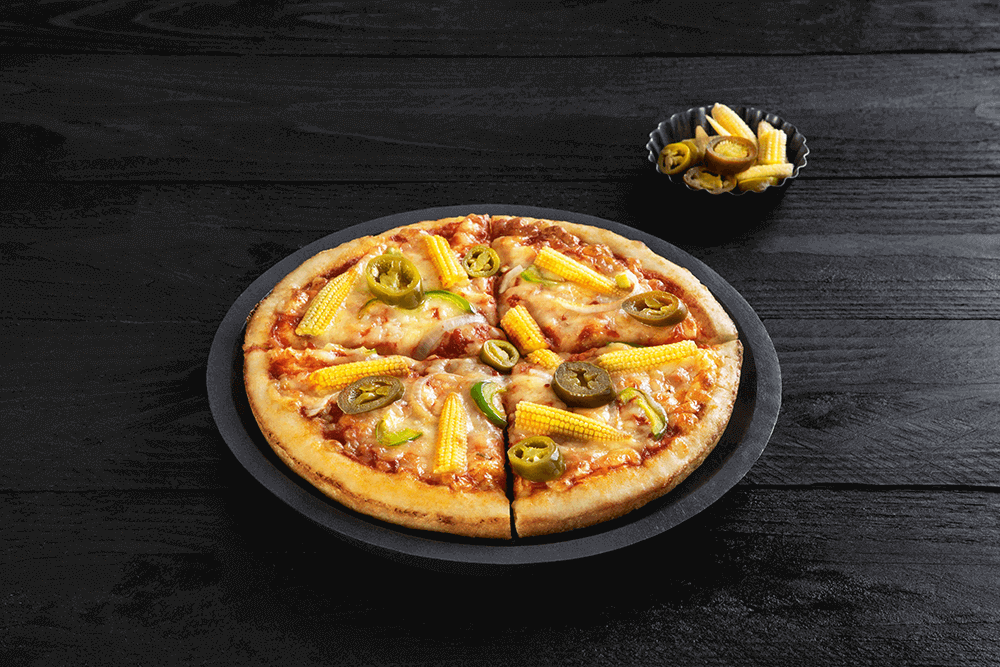 US Pizza
U.S. Pizza, a part of United Restaurants Limited, is India's trusted and most-loved International Pizza brand. An early entrant in the segment, the brand set up its first store in 1995 and has been expanding its reach ever since.
Their signature Deep Pan Pizza is a big crowd favourite and the brand has cemented its presence in the Indian market by launching a new and innovative signature line of fusion pizzas. Fresh ingredients, variety, and competitive pricing are its strong points.
To keep up with the ever-evolving demand and changing consumer preferences, the all new menu offers a variety of other products alongside their popular pizzas. The brand successfully operates 4 business models and has a tie-up with top corporates in India.
75 stores. 46 cities. Satiating pizza cravings, one slice at a time.
Market Opportunities
With India set to be one of the world's largest consumer base of young adults, the pizza market is a highly coveted prize for firms across the world.
The QSR industry has spearheaded restaurant trends such as expansion to small cities in India, and different formats such as dine-in, in-mall outlets, and drive-throughs, and has provided the customers with an easy access to eating out.
The market for chain restaurants, including cafes and quick service restaurants (QSR), is expected to grow at 20% a year to reach Rs. 51,000 crore ($8bn) by 2021.
Quick Service Restaurants (QSR) market in India is projected to grow at a CAGR of over 18% during 2021-2025 due to increasing urbanization, rapid expansion in food delivery services, expanding young & working population, growing number of dual-income families and rising disposable income in the country.
Due to the growing exposure to the international cultures and lifestyles, Indians have started experimenting with food. They are developing their tastes for different cuisines, apart from traditional Indian cuisine.
There is a growing demand for pickup and take away counters. Customers can pick up the food from the place they ordered online or have a food delivery agent pick it up for them.
Franchise Models
The investment costs below are designed to be a generic template detailing the break
up and application of funds in a typical outlet.
| | | | |
| --- | --- | --- | --- |
| US Pizza Models | Dine-In | Delivery | Express |
| Area Required (SFT) | 1000 | 600 | 300 |
| Set up cost (INR) | 30.75 Lakhs | 21.50 Lakhs | 12.15 Lakhs |
| Total Project Cost (INR) | 36.65 Lakhs | 25.04 Lakhs | 14.51 Lakhs |
| Franchise Fees (INR) | 5.90 Lakhs | 3.54 Lakhs | 2.36 Lakhs |
| Royalty | 7.50% | 7.50% | 5.00% |
| Food Cost (INR) | 32% | 30% | 30% |
| Agreement Term | 5 Years | 5 Years | 5 Years |
Support to Franchise
From manufacturing to logistics to training, our back-end is the spine of our business and the same support is extended to all our franchise partners. We also offer an integrated platform that helps manage processes from indent & inventory to sales & reporting.
Training & Audit
Pre-launch training
Continuous refresher sessions and updates
Mystery shopper audits
Sales
Centralised call center
Online ordering
Smartphone app
Central website management
POS & direct to system sales
A brand driven by collective growth and success!
We are poised to take our next big step. Are you?
As we expand our outlets and market presence, foray into the food industry and give shape to YOUR entrepreneurial dream with your own U.S. Pizza outlet!