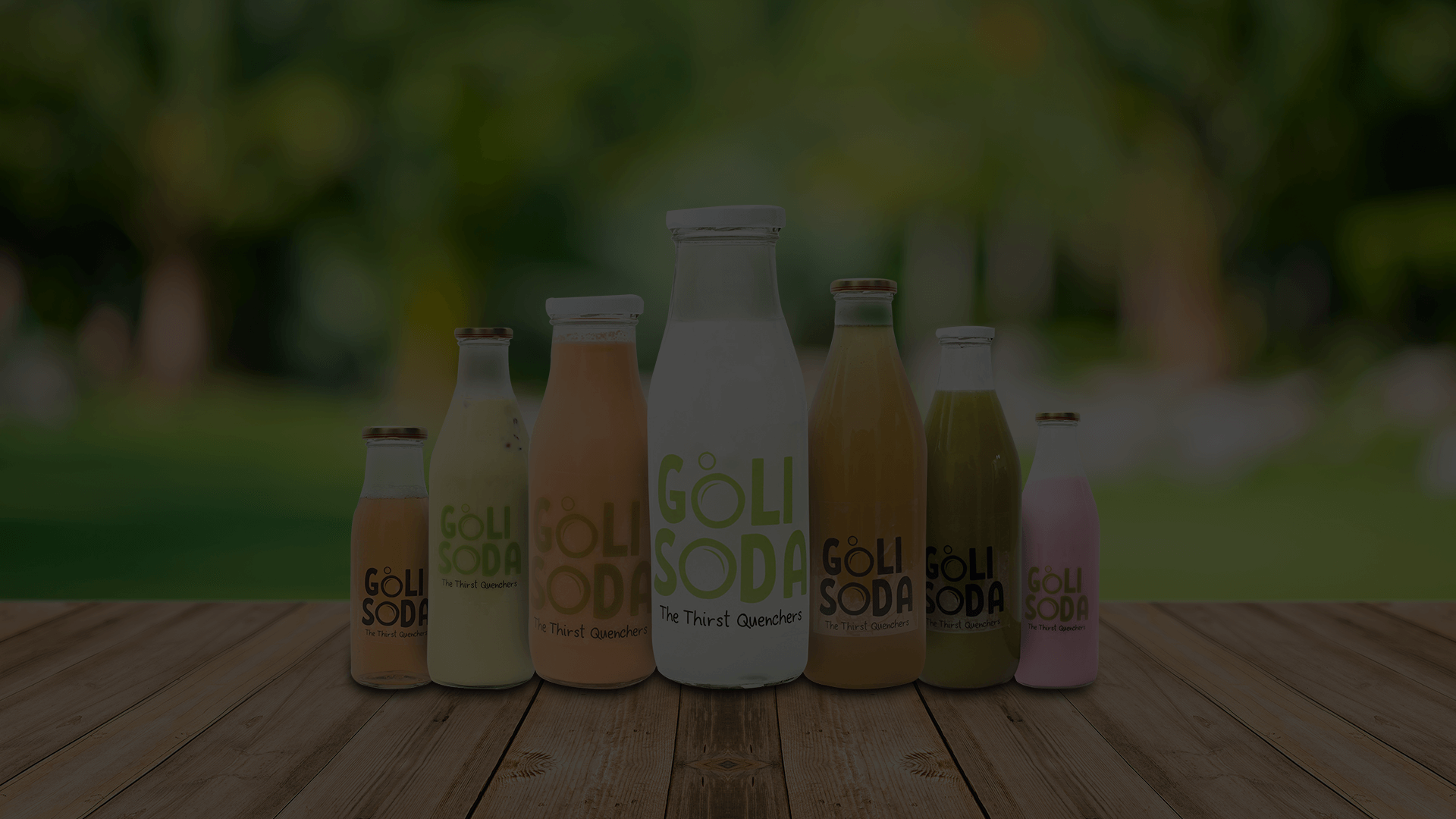 Truly Ethnic, Indian Beverages Irresistibly Delicious.
Goli Soda
Goli Soda, launched in 2018, introduced natural beverages to quench thirst. Products are priced at affordable cost to encourage repeat customers. Goli Soda is based on the concept of redefining the way India drinks. The idea is to introduce people to healthy and hygienic beverages, especially coconut water and sugarcane juice. These are served with innovative natural blends for enhanced taste coupled with 100% nutrition.
Be it coconut water for a hot summer or the age-old popular Kesar Badam milk, Goli Soda has you covered. The beverages are reasonably priced and are served in reusable glass bottles. Thus, making it environment friendly, easy to carry and hygienic. Our cold preservation methods retain the natural coconut flavour in every drink made.
Irresistibly an Ethnic Franchise to Invest
Our Models
 Unit Franchise
Store Area in Sq. Ft.
100-150 Sq Ft
Franchise Fee
5 lakhs
Interior & Exterior cost
Equipment Cost (Estimated)
7 lakhs
Total Store Setup cost (Including Franchise Fees, Estimated)
12 lakhs
Store Setup Time
3 Weeks
Initial Consumables/stock
20,000
Responsibilities
1.Setup of outlet
2.Operartions according to Golisoda's Standards
3.Local marketing activities
Royalty
No Royality
Manpower
2-3 people
Marketing Contribution
0%
Agreement Period
4 Years
Renewal
4+4
Food Cost
50%
ROI
12-24 Months